Honda CR-V: Automatic Transmission
Special Tools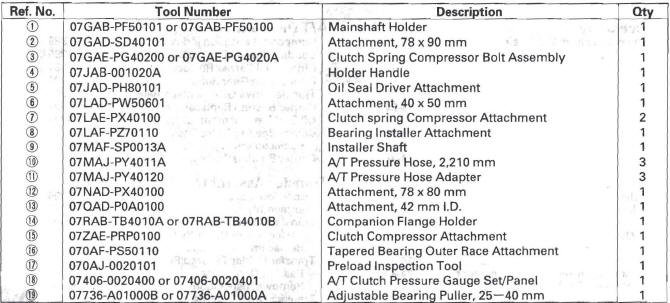 07HAE-PL50101 may also be used to substitute one of 07LAE-PX40100.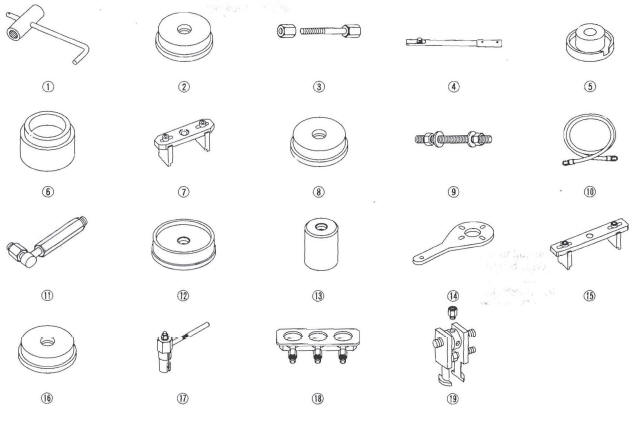 Mainshaft Holder
Attachment, 78 x 90 mm
Clutch Spring Compressor Bolt Assembly
Holder Handle
Oil Seal Driver Attachment
Attachment, 40 x 50 mm
Clutch spring Compressor Attachment
Bearing Installer Attachment
Installer Shaft
A/T Pressure Hose, 2,210 mm
A/T Pressure Hose Adapter
Attachment, 78 x 80 mm
Attachment, 42 mm I.D.
Companion Flange Holder
Clutch Compressor Attachment
Tapered Bearing Outer Race Attachment
Preload Inspection Tool
A/T Clutch Pressure Gauge Set/Panel
Adjustable Bearing Puller, 25-40 mm

07736-A01000B or 07736-A01000A must be used with commercially available 3/8 "-16 slide hammer.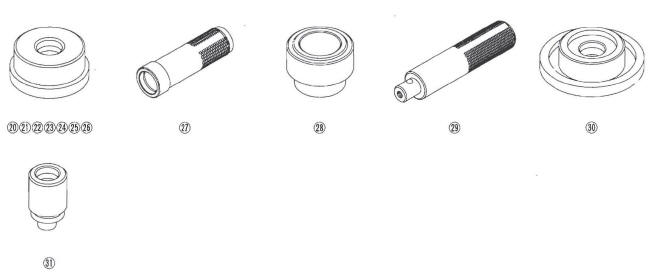 Attachment, 32 x 35 mm
Attachment, 42 x 47 mm
Attachment, 52 x 55 mm
Attachment, 62 x 68 mm
Attachment, 72 x 75 mm
Attachment, 22 x 24 mm
Attachment, 40 x 42 mm
Driver, 40 mm 1.0.
Attachment, 35 mm 1.0.
Driver
Oil Seal Driver Attachment
Oil Seal Driver Attachment
READ NEXT:
How to Check for DTCs with the Honda Diagnostic System (HDS) When the powertrain control module (PCM) senses an abnormality in the input or output system, the D indicator (A) in the gauge control modu
The automatic transmission is a combination of a 3-element torque converter and triple-shaft electronically controlled unit which provides 5 speeds forward and 1 reverse. The entire unit is position
SEE MORE:
Check the fluid level in the windshield washer reservoir at least monthly during normal use. Check the fluid level by removing the cap and looking at the level gauge. On Canadian models: The low washer level indicator comes on when the level is low. Fill the reservoir with a good-qu
1. Start the engine, and let it idle. 2. Align the steering wheel straight ahead. 3. Check the PSP SWITCH in the DATA LIST with the HDS. Does it indicate ON? YES-Go to step 4. NO-Go to step 14. 4. Turn the steering wheel to the full lock position. 5. Check the PSP SWITCH in the DATA LIST with t
© 2016-2023 Copyright www.hcrv.net