Honda CR-V: Compass Zone Selection
In most areas, there is a variation between magnetic north and true north. Zone selection is required so the compass can compensate for this variation. To check and select the zone, do this:
1. Press and hold the select/reset knob for 10 seconds to change the display to the reset mode.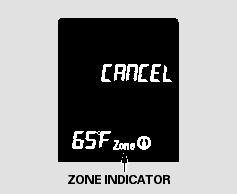 2. Select the zone indicator by turning the select/reset knob. The display begins to blink. Push the same knob to enter this setting.
3. Find the zone for your area on the zone map. Each zone number (1 through 15) corresponds to a compass zone.
4. Turn the select/reset knob to select the appropriate zone number, and press the select/ reset knob to enter the number.
When the system does not accept the selected compass zone, you see ''- -'' in the direction display. Select appropriate zone number again.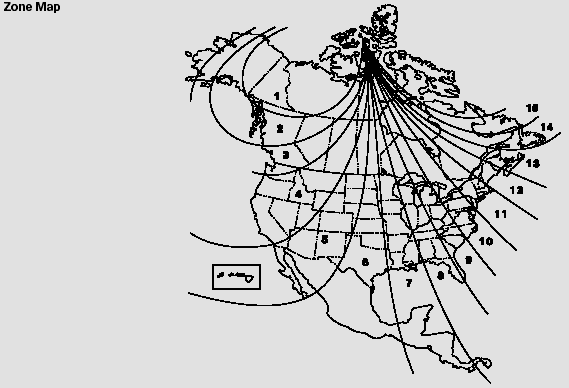 READ NEXT:
If equipped The security system helps to protect your vehicle and valuables from theft. The horn sounds and a combination of headlights, parking lights, side marker lights and taillights flash
On EX-L model with navigation system Whenever you shift to reverse (R) with the ignition switch in the ON (II) position, the rearview is shown on the navigation system screen. For the best p
Cruise control allows you to maintain a set speed above 25 mph (40 km/h) without keeping your foot on the accelerator pedal. It should be used for cruising on straight, open highways. It is
SEE MORE:
Never let passengers ride in the cargo area or on top of a foldeddown back seat. If they do, they could be very seriously injured in a crash. Passengers should not stand up or change seats while the vehicle is moving. A passenger who is not wearing a seat belt during a crash or emerge
Hood Adjustment 1. Remove these items: Front bulkhead cover Front fender trim Cowl cover 2. Slightly loosen each bolt (A). 3. Adjust the hood alignment in this sequence: Adjust the hood right and left, as well as forward and rearward, by using the elongated holes in the hood hinges (B).
© 2016-2021 Copyright www.hcrv.net