Honda CR-V: HVAC (Heating, Ventilation, and Air Conditioning)
Special Tools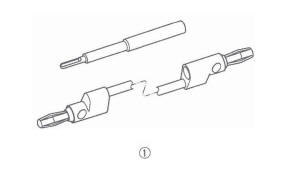 Backprobe set
Component Location Index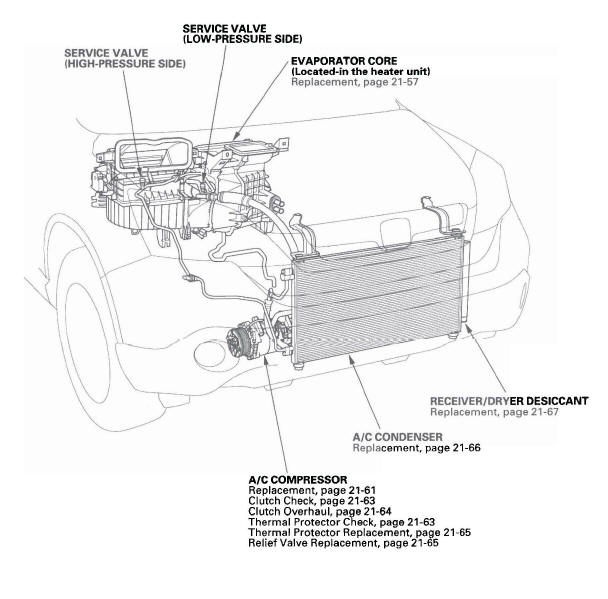 SERVICE VALVE (HIGH-PRESSURE SIDE)
SERVICE VALVE (LOW-PRESSURE SIDE)
EVAPORATOR CORE (Located-in the heater unit)
RECEIVER/DRYER DESICCANT
A/C CONDENSER

Replacement
Clutch Check
Clutch Overhaul
Thermal Protector Check
Thermal Protector Replacement
Relief Valve Replacement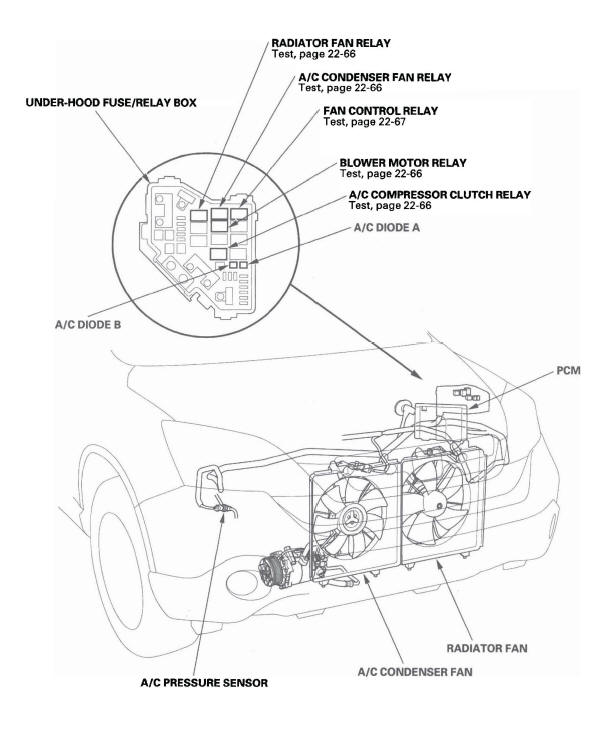 UNDER-HOOD FUSE/RELAY BOX
RADIATOR FAN RELAY
A/C CONDENSER FAN RELAY
FAN CONTROL RELAY
BLOWER MOTOR RELAY
A/C COMPRESSOR CLUTCH RE
A/C DIODE A
A/C DIODE B
A/C PRESSURE SENSOR
A/C CONDENSER FAN
RADIATOR FAN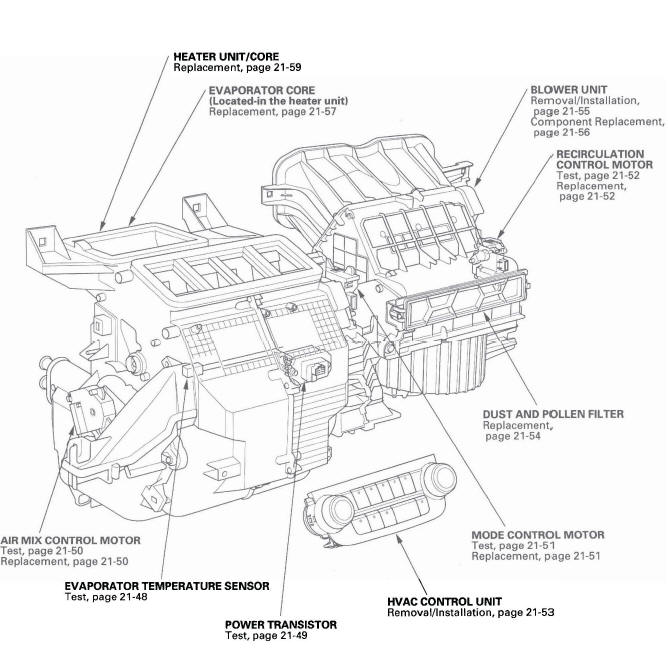 HEATER UNIT/CORE
EVAPORATOR CORE (Located-in the heater unit)
BLOWER UNIT
RECIRCULATION CONTROL MOTOR
DUST AND POLLEN FILTER
MODE CONTROL MOTOR
HVAC CONTROL UNIT
POWER TRANSISTOR
EVAPORATOR TEMPERATURE SENSOR
AIR MIX CONTROL MOTOR
READ NEXT:
WARNING Compressed air mixed with the R-134a forms a combustible vapor. The vapor can burn or explode causing serious injury. Never use compressed air to pressure test R-134a service equipment
The air conditioning system removes heat from the passenger compartment by transferring heat from the ambient air to the evaporator. The evaporator cools the air with the refrigerant that is circula
DTC indicator 1: An Open in the Air Mix Control Motor Circuit 1. Start the engine. 2. Turn on the A/C, then set the temperature control dial to Max Hot. 3. Turn the ignition switch OFF and then ON (
SEE MORE:
Do not bleach, dye or clean the belts with chemical solvents or abrasive cleaners. This will weaken the fabric. Sun damage can also weaken the fabric. If the belts need cleaning, use a mild soap solution or lukewarm water. Do not remove the belts from the car to wash them. Dry with a soft cloth.
When a child reaches the recommended weight or height limit for a forward-facing child seat, the child should sit in a back seat on a booster seat and wear the lap/ shoulder belt. The following pages give instructions on how to check proper seat belt fit, what kind of booster seat t
© 2016-2023 Copyright www.hcrv.net