Honda CR-V: Gauges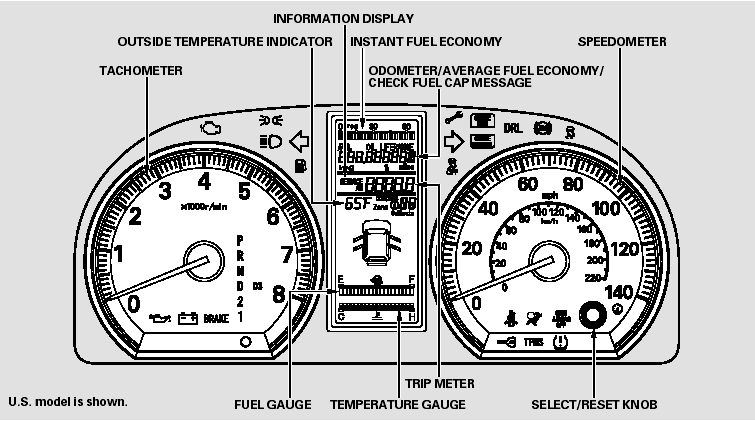 READ NEXT:
The information display consists of three segments. The upper segment displays current fuel mileage, the second segment displays the odometer, average fuel mileage, range (estimated dist
This meter shows the number of miles (U.S.) or kilometers (Canada) driven since you last reset it. There are two trip meters: Trip A and Trip B. Switch between these displays by pressing the
This display shows the instant fuel economy you are getting. It shows the number of mpg (U.S.) or l/100 km (Canada).
SEE MORE:
Each time you press the TITLE button, the display shows you the text, if the disc was recorded with text data. You can see the album, artist, and track name in the display. If a disc is recorded in MP3 or WMA, you can see the folder and file name, and the artist, album, and track tag.
Overview The navigation system is a highly sophisticated, hybrid locating system. The navigation unit uses global positioning system (GPS) satellite signals, internal yaw and vehicle speed inputs, and a map database to show you where you are and to help guide you to a desired destination. The na
© 2016-2022 Copyright www.hcrv.net