Honda CR-V: Rear Differential
Special Tools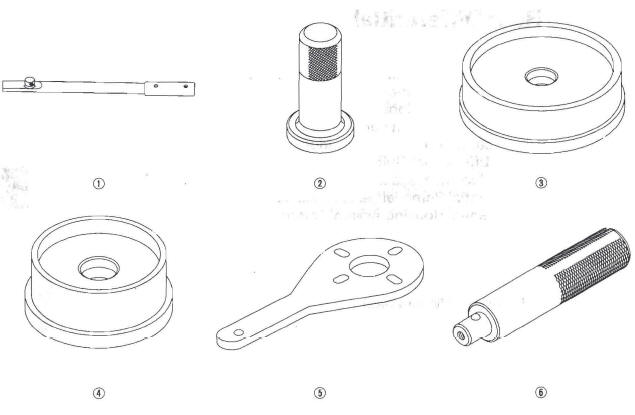 Holder Handle
Oil Seal Driver
Attachment, 78 x 80 mm
Attachment, 52 x 55 mm
Companion Flange Holder
Driver
Component Location Index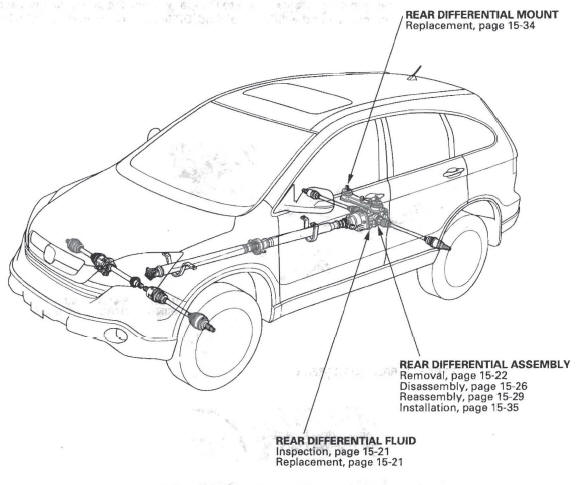 REAR DIFFERENTIAL MOUNT
REAR DIFFERENTIAL ASSEMBLY

Removal
Disassembly
Reassembly
Installation

REAR DIFFERENTIAL FLUID
READ NEXT:
Outline The rear differential has a real-time 4WD control mechanism that enables 4WD by transmitting appropriate driving force from the front wheels to the rear wheels when necessary. It uses a real
Starting and accelerating in forward gears (4WD mode) NOTE: Do not test repeatedly or the fluid will overheat. 1. Lift up the vehicle so all four wheels are off the ground. 2. Make a mark (A) on eit
1. With the vehicle on level ground, inspect the differential fluid with the ignition switch turned to LOCK (0). 2. Use solvent and a brush to wash off any oil and dirt from the differential fluid in
SEE MORE:
To play the radio when a PC card is playing, press the AM/FM button or touch the FM1, FM2, AM, XM1, or XM2 icon. If a disc is in the audio unit, press the CD/XM button or touch the CD icon to play the disc. If a CD or CDs are in the CD changer, touch the CDC icon to play the disc(s).
1. Open the upper glove box. 2. Push the release button to release the USB adapter cable. 3. Connect your dock connector to the iPod correctly and securely. 4. Install the dock connector to the USB adapter cable securely. If the iPod indicator does not appear in the audio display
© 2016-2021 Copyright www.hcrv.net