Honda CR-V: Recommended Engine Oil
Oil is a major contributor to your engine's performance and longevity.
Always use a premium-grade 0W-20 detergent oil displaying the API Certification Seal. This seal indicates the oil is energy conserving, and that it meets the American Petroleum Institute's latest requirements.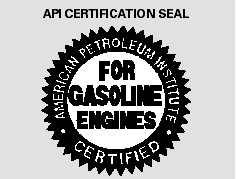 Honda Motor Oil is the preferred 0W-20 lubricant for your vehicle. It is highly recommended that you use Honda Motor Oil in your vehicle for optimum engine protection. Make sure the API Certification Seal says ''For Gasoline Engines''.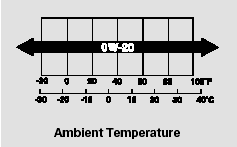 The oil viscosity or weight is provided on the container's label.
0W-20 oil is formulated for yearround protection of your vehicle to improve cold weather starting and fuel economy.
READ NEXT:
You may use a synthetic motor oil if it meets the same requirements given for a conventional motor oil: it displays the API certification seal, and it is the proper weight. You must follow t
Your vehicle does not require any oil additives. Additives may adversely affect the engine or transmission performance and durability.
Always change the oil and filter according to the maintenance messages shown on the information display. The oil and filter collect contaminants that can damage your engine if they are not r
SEE MORE:
Component Location Index CAMSHAFT POSITION (CMP) SENSOR B (EXHAUST) OUTPUT SHAFT (COUNTERSHAFT) SPEED SENSOR POWERTRAIN CONTROL MODULE (PCM) ELECTRICAL LOAD DETECTOR (ELD) (bottom of fuse/relay box) A/F SENSOR (LAF) RELAY (RELAY SOCKET E) IGNITION CO
In the front row outboard seats, the shoulder belt can be adjusted upward or downward to help position the belt away from your neck. Press the button located on the upper belt guide, and then move it up or down to the position that fits you best. Adjusting Upper Shoulder Belt As a guide, if you are
© 2016-2023 Copyright www.hcrv.net