Honda CR-V: Fuel Supply System
Component Location Index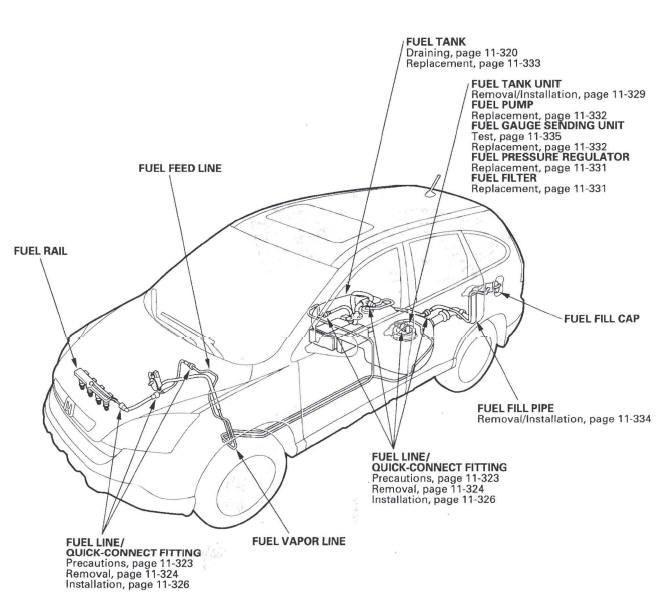 FUEL RAIL

FUEL FEED LINE

FUEL TANK

FUEL TANK UNIT

FUEL PUMP

FUEL GAUGE SENDING UNIT

FUEL PRESSURE REGULATOR

FUEL FILTER

FUEL FILL CAP

FUEL FILL PIPE

FUEL LINE/QUICK-CONNECT FITTING

FUEL VAPOR LINE

FUEL LINE/QUICK-CONNECT FITTING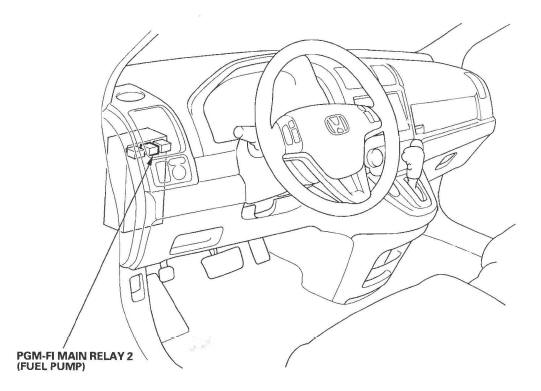 READ NEXT:
DTC P0461: Fuel Level Sensor (Fuel Gauge Sending Unit) Range/Performance Problem NOTE: Before you troubleshoot, record all freeze data and any on-board snapshot, and review the general troubleshoo
If you suspect a problem with the fuel pump, check that the fuel pump actually runs; when it is on, you will hear some noise if you listen to the fuel fill port with the fuel f ill cap removed. The fu
Before disconnecting fuel lines or hoses, relieve pressure from the system by disabling the fuel pump and then disconnecting the fuel tube/quick connect fitting in the engine compartment. With the HDS
SEE MORE:
You can also select a file directly from a track list on the audio display. Press the AUDIO button to show the audio display, then touch the Track List icon. The track list menu appears on the display. To scroll through the display, touch the or icon on the side of the screen.
If you ever have a moderate to severe side impact, sensors will detect rapid acceleration and signal the control unit to instantly inflate either the driver's or the passenger's side airbag and activate the seat belt tensioner on the affected side. Only one airbag will deploy du
© 2016-2022 Copyright www.hcrv.net