Honda CR-V: Additional Information on Recommended Discs
The disc player/changer has a sophisticated and delicate mechanism. If you insert a damaged disc as indicated in this section, it may become stuck inside and damage the audio unit.
Examples of these discs are shown to the right:

1. Bubbled, wrinkled, labeled, and excessively thick discs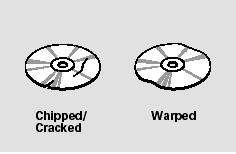 2. Damaged discs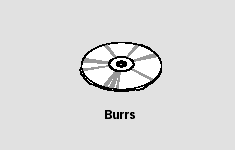 3. Poor quality discs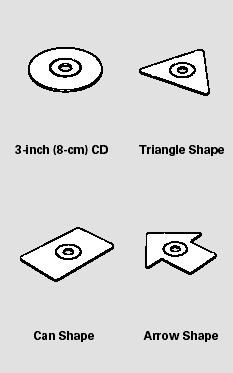 4. Small, irregular shaped discs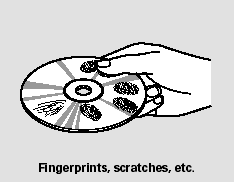 5. Discs with scratches, dirty discs
CD-R or CD-RW may not play due to the recording conditions.
Scratches and fingerprints on the discs may cause the sound to skip.

Recommended discs are printed with the following logo.

Audio unit may not play the following formats.
READ NEXT:
If equipped Three controls for the audio system are mounted in the steering wheel hub. These let you control basic functions without removing your hand from the wheel. The VOL button adjus
Your vehicle has the auxiliary input jack on the front panel, on the center table, or in the console compartment, depending on models. The system will accept auxiliary input from standard
Your vehicle's audio system will disable itself if it is disconnected from electrical power for any reason. To make it work again, you must enter a specific code using the preset buttons (i
SEE MORE:
1. Remove the radiator cap (A), wet the seal with engine coolant, then install it on the pressure tester (B) (commercially available). 2. Apply a pressure of 93-123 kPa (0.95-1.25 kgf/cm2, 14-18 psi). 3. Check for a drop in pressure. 4. If the pressure drops, replace the cap. Radiator Test 1. W
These indicators on the instrument panel show which position the shift lever is in. The ''D'' indicator comes on for a few seconds when you turn the ignition switch to the ON (II) position. If it flashes while driving (in any shift position), it indicates a possible problem
© 2016-2023 Copyright www.hcrv.net