Honda CR-V: Your Vehicle at a Glance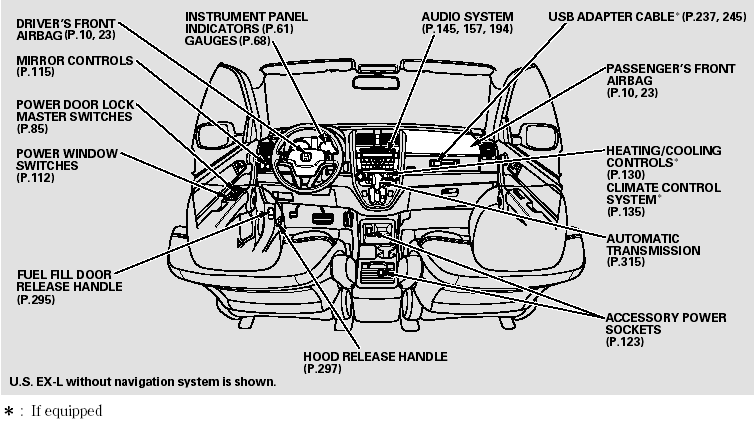 READ NEXT:
This section gives you important information about how to protect yourself and your passengers. It shows you how to use seat belts. It explains how your airbags work. And it tells you how to
You'll find many safety recommendations throughout this section, and throughout this manual. The recommendations on this page are the ones we consider to be the most important.
A seat belt is your best protection in all types of collisions. Airbags are designed to supplement seat belts, not replace them. So even though your vehicle is equipped with airbags, make su
SEE MORE:
The transfer case provides four mode positions. Two-wheel drive high range (2H) Four-wheel drive high range (4H) Neutral (N) Four-wheel drive low range (4L) This transfer case is intended to be driven in the 2H position for normal street and highway conditions such as dry, hard surfaced roads.
Special Tools Required KTC trim tool set SOJATP2014 * * Available through the American Honda Tool and Equipment Program; call 888-424-6857 NOTE: Put on gloves to protect your hands. Take care not to damage the windshield, Do not use any metallic tools to remove the roof molding, or you may chip
© 2016-2023 Copyright www.hcrv.net